DOC ZOE - Your Personal Agent at Family First Life in Germansville PA
Family First Life Group is committed to setting you and your loved ones up for success. It is our goal to provide you with coverage that enables you to live the life you want to live, while ensuring the safety of your family if the unthinkable were to happen. We are independent brokers, and with that freedom we have the resources to provide you with endless options, the best coverage, and prices that fit your family's needs.
We protect Families Against the Unexpected.
At Family First Life we realize how important it is to find the right policy for you and your family. We understand policy needs come in all shapes and sizes, and we will take the time to fully understand your families' needs, budget, and concerns so that we can shop over 30 carriers to find the perfect fit for you. It's the Simple Solution for the complex questions surrounding insurance, and at Family First Life Group we are fully committed to protecting your life's journey. We will be there to help you - not sell you.
I AM YOUR NEIGHBOR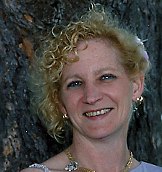 Contact me for a No Obligation Complimentary Evaluation Pennsylvania Licensed - License Number 658570
Our Core Values
Relationships matter, people come first
Relentless pursuit of personal growth
Open, honest, and productive communication
We do the right thing even when no one is looking
We work as a true team and strive to be a positive influence
We act like owners because we own it
Being of service and doing good in the world
We have fun and we get stuff done
OUR PRODUCTS
Mortgage Protection
Life Insurance - term, whole life and Children
Final Expenses
Retirement Protection
Critical Illness
Long Term Care
Medicare Supplements
AFLAC
And More