DOC ZOE - Your Personal Agent at Family First Life
FREE PHARAMCY CARD
What if I have health insurance, can I still save with the Presc ription Savings Card? The Prescription Savings Card can NOT be used IN COMBINATION with health insurance, but many insured patients who try our Prescription Savings Card find that it provides lower pricing than what they could get through their insurance - even lower than their co-pay or waiting to meet a high deductible. In order to guarantee that you pay the lowest possible price, the best thing to do when you fill your prescription is to show both your insurance ID card AND the Prescription Savings Card. Ask your pharmacist to look up the price for your pre scription with both - and use whichever gets you the best price.
>No personal Information will be collected
For Aflac Please Email Us
I AM YOUR NEIGHBOR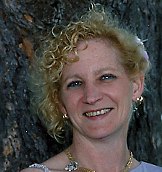 Contact me for a No Obligation Complimentary Evaluation
Pennsylvania Licensed - License Number 658570


Click Here to read the Just Listen Poem, A personal Philosophy I follow is that I will LISTEN.
Our Core Values
Relationships matter, people come first
Relentless pursuit of personal growth
Open, honest, and productive communication
We do the right thing even when no one is looking
We work as a true team and strive to be a positive influence
We act like owners because we own it
Being of service and doing good in the world
We have fun and we get stuff done
OUR PRODUCTS
Mortgage Protection
Life Insurance - term, whole life and Children
Final Expenses
Retirement Protection
Critical Illness
Long Term Care
Medicare Supplements
AFLAC
And More