DOC ZOE - Your Personal Agent at Family First Life
Planning for retirement, whether that's five years away or 25 years down the road, is something each of us needs to do. Making smart choices about how much money you save, and what retirement planning savings vehicles you use, can mean the difference between having the income you need in retirement to live the lifestyle you want, or struggling financially. You should also be debt free to retire. We are available to speak on How to get out of Debt - at no charge to any group.
if you prefer a product that offers safety and guarantees, you may want to consider the retirement protection benefits offered by annuity products and indexed universal life (IUL) insurance policies. We will be there to help you - not sell you.

There is never a fee for our meeting or to get you a retirement plan or annuity.

For more information Click Here
I AM YOUR NEIGHBOR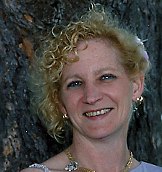 Contact me for a No Obligation Complimentary Evaluation
Pennsylvania Licensed - License Number 658570
Our Core Values
Relationships matter, people come first
Relentless pursuit of personal growth
Open, honest, and productive communication
We do the right thing even when no one is looking
We work as a true team and strive to be a positive influence
We act like owners because we own it
Being of service and doing good in the world
We have fun and we get stuff done
OUR PRODUCTS
Mortgage Protection
Life Insurance - term, whole life and Children
Final Expenses
Retirement Protection
Critical Illness
Long Term Care
Medicare Supplements
AFLAC
And More